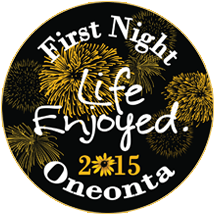 Countdown
Welcome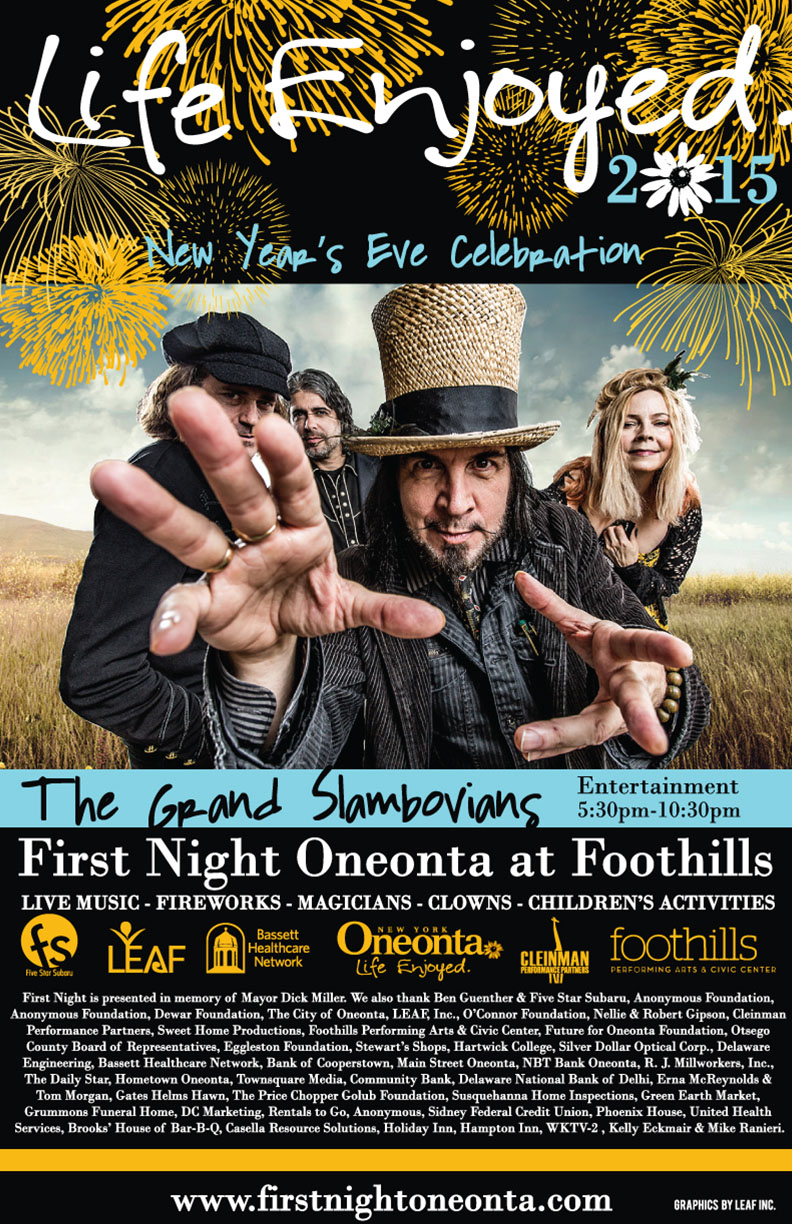 First Night Oneonta is a fantastic New Year's Eve celebration of art, music and culture. Held in more than 200 cities worldwide, the festival is a wonderful way to bring in the New Year in an uplifting, alcohol-free, family friendly atmosphere!

First Night 2015 kicks off at the Foothills Performing Arts Center at 5:00pm with Dixieland Jazz by the Fredtown Stompers. At 5:30 Opening Ceremonies will dedicate the event to Mayor Dick Miller culminating in a 900 Balloon drop from the ceiling of the Foothills Atrium!

First Night Oneonta features a splendid array of children's activities and entertainment guaranteed to delight all ages! Performances include incredible music, dancing, puppetry, juggling, fire spinning, magic, clowning, and mime topped off with an Amazing Fireworks Display!

Come out and join us in celebrating the coming new year!
Click here for the Full Schedule of Events

Click for locations to get your First Night Button pass.

*Check out other cities that celebrate First Night!*